It has been a hectic few months - there's a reason why you do exams when you're younger. But, with only the dissertation to go, I'm in the final stretch of the Masters (and, let me assure you, Mr. M. is very happy about that).
I have been celebrating the end of exams feeling with a little (oh, okay, a lot) of shopping. You just can't beat the sales at the moment...
Topshop have got it nailed as far as I'm concerned - whooping great discounts - and then a further student sweetener (might as well make the most of it), I picked up these beauties for £10.80:
I'd say they come up on the large side - I'm usually a 5, but got these in a 4 and they are perfect. Get them here.
Staying with the shoe theme, I've been lusting after these for a while:
I know they don't scream summer (these are a long-term purchase for later in the year) but, obviously, when I saw them reduced from £95 to £60, the deal was sealed. Excellent delivery service too - a text message tells you to within an hour when your package will arrive at your door. Genius. Get yours here.
Who can resist a bit of L.K.Bennett in the sale? Does anyone actually pay full price for anything in L.K.Bennett? I've already eyed up my next sale purchases when I was looking at the new season collection (while paying for my summer sale dress). But I digress.
You can't beat L.K.Bennett for cut on their dresses - not cheap, even in the sale, but worth every penny. They scream good tailoring. And now, pleasingly, I'm down to a size 10, which is even better. These dresses are so flattering it's ridiculous. This time I opted for the grey Tancy - down from £255 to £150. Get yours here.
Oh, and those shoes I'll be watching for in the next sale? See them here. Beautiful.
Next up, a casual little number from Hobbs. Half price - down to £44. Perfect for the many parties I go to (well, okay, I do go to a lot of parties; they are generally for 5 year olds, and I'm accompanying at least two children. It would probably be worse if I was just hanging out at these parties on my own). Easy for my 11 month old to throw up on, easy for me to throw in the washing machine, it's all good. A bargain.
Hmm. Now I look at these purchases, I'm seeing a distinct theme on shades of blue.
Who doesn't love a bit of Kate Spade? Especially when they do a lovely sale over the 4 July weekend that means bargains galore for beautiful bags? Thought as much. This is winging it's way over the Atlantic as we speak - just in time for the summer months...
It's usually about $400, but I got mine for just under $200. With the very favourable exchange rate, that works out at around £120. Hurrah.
And finally, while not clothes, who can resist some Smythson stationery in the sale? I got these very cute bunting cards and thank you cards at vastly reduced prices - good stationery is never wasted...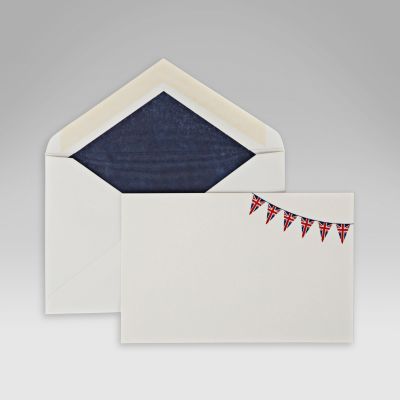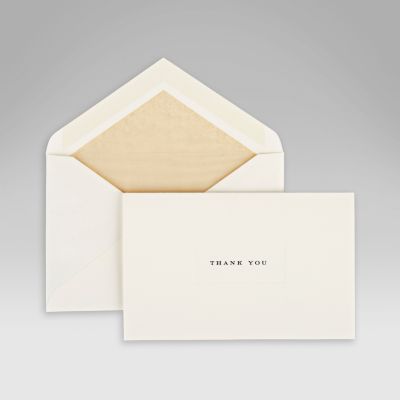 The sale is still on, but things do sell out very quickly, so move fast if you want to snap something up!
What have you been buying in the sales?